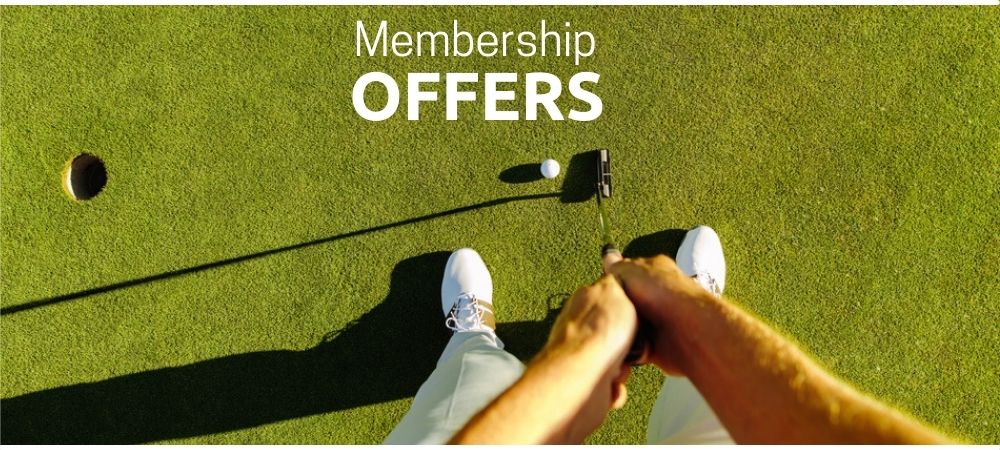 Join in June and receive free golf until 1st July PLUS £50 to spend in our brand new 2,000sqft Golf Shop!
*T's&C's apply.
---
Why not buy your partner or friend a membership at Sapey Golf and Country Club? 
Membership at Sapey Golf and Country Club will be closing soon due to high demand and there isn't a better time to join with new and exciting plans on the horizon in 2023 and beyond. 
To find out more information call today on 01886 853288 
Our membership runs from 1st July each year, members joining partway through the year will pay a pro-rata fee.
Membership Benefits:
Maintain an official CONGU handicap*
Play the Oaks (18 Holes) or Rowan Course (9 Holes)
Reserved priority times for members
Use of practice facilities
Member Guest rates
Preferential discount on food and beverages at the bar
'Price Match Guarantee' on select products in our new, 2,000sqft Golf Shop*
Preferential lesson rates with our PGA Golf Professional
Complimentary 2 course Birthday carvery
Various member categories are available. The Golf Simulator is available to all golfers every day regardless of the membership category.
2023/24 Membership Prices
Annual renewal date: 1st July
Full
7 Day Membership is open to golfers of 36 years and over. Members in this category enjoy full use and access to all of the facilities 7 days a week.
*Includes £50 bar levy*
 £990
5 Day
5 Day Membership is open to golfers of 36 years and over. Members in this category enjoy full use and access to all of the facilities except at weekends. 5 Day members may play either course on weekends providing they pay full guest green fee. 5 Day members may use the clubhouse on weekends and attend any social event throughout the year
*Includes £50 bar levy*
£880
Associate
Associate Membership is open to golfers of 36 years and over. Members in this category enjoy full use and access to all of the facilities on payment of 50% of the visitor green fee of the day. Associate members may use the clubhouse on weekends and attend any social event throughout the year.​
£450
Intermediate
18-30
Intermediate (18-30) Membership is open to golfers aged between 18-30 on 1st July of the membership year. Members in this category enjoy full use and access to all of the facilities 7 days a week.
£550
Intermediate
31-36
Intermediate (31-36) Membership is open to golfers aged between 31-36 on 1st July of the membership year. Members in this category enjoy full use and access to all of the facilities 7 days a week.
£650 
Junior*
under 18 – unrestricted membership, play on any day
FREE
Joint
10% discount for 5 or 7 day members who share an address
 
* Limited free memberships available, terms and conditions apply
**County affiliation fee required (last rates issued – £25+VAT) subject to change